A principios de este año, un llamativo video de marketing se volvió viral en China.
Protagonizado por una influencer de las redes sociales llamada Jiang Chacha, en el video se hacía un recorrido para mostrar la actividad de una lavandería a escala industrial.
Sin embargo, la compañía detrás del anuncio, YCloset de Pekín, no vende este tipo de servicios. Lo que hace, de hecho, es alquilarte lo último en moda femenina.
Doris Ke, artífice de la campaña, dice que a algunos consumidores chinos todavía no les convence usar ropa que ya ha sido utilizada.
Por eso, el objetivo era tranquilizarlos mostrando las limpiadoras a vapor y las lavadoras que se utilizan para limpiar las prendas entre alquiler y alquiler.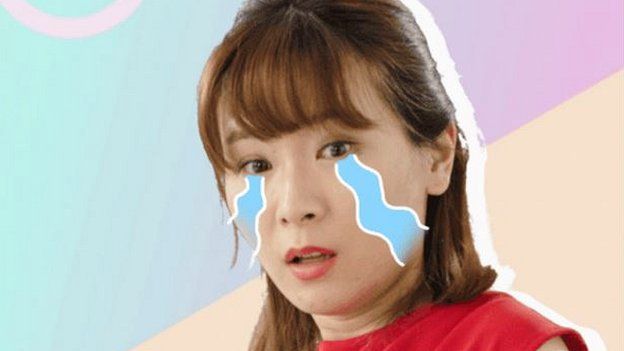 Al final del video, a Jiang Chacha le ofrecen un vaso de agua salida de una lavadora, con lo que querían demostrar que estaba tan limpia que era apta para beber.
YCloset, al igual que otras empresas de alquiler de ropa que están surgiendo en todo el mundo, cree que una vez superadas las primeras reticencias como la desconfianza sobre la limpieza, la idea del alquiler puede hacerse muy popular.
Y aunque sus motivaciones pueden ser puramente empresariales, esta iniciativa también podría frenar la tendencia actual hacia una moda cada vez más desechable y ayudar a reducir el impacto ambiental de una de las industrias que consume más recursos.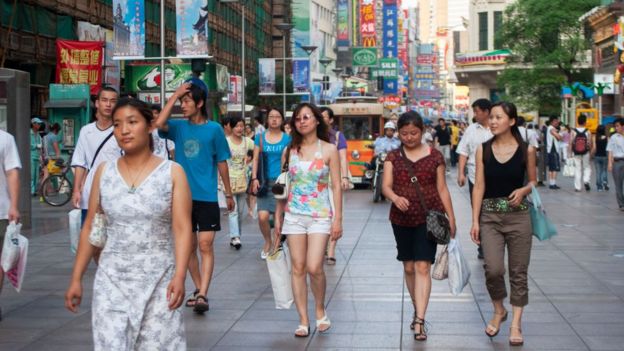 Netflix o Spotify de la moda
Si bien siempre ha sido posible alquilar prendas como un esmoquin, un traje de noche o un disfraz, las empresas de alquiler intentan conquistar ahora el mercado del uso diario.
Aseguran que es el momento oportuno para un Netflix o un Spotify de la modaque podría lograr que acabemos alquilando ropa en nuestro día día.
YCloset sigue el mismo camino que firmas como Rent the Runway, con sede en Nueva York, que fue pionera en el concepto de alquiler en 2009; así como su rival de San Francisco, Le Tote; y Girl Meets Dress en Reino Unido.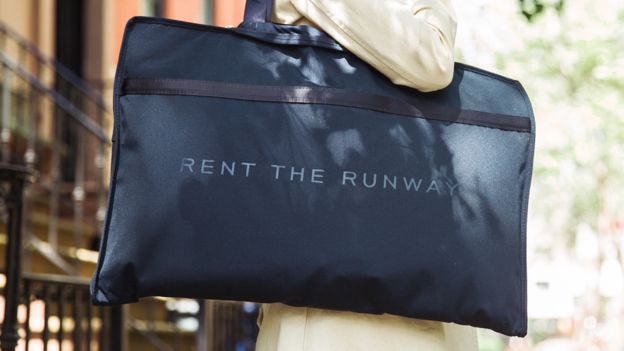 Además de tener la opción de alquilar de manera puntual, ahora ofrecen a los clientes paquetes de suscripción que permiten tener varias prendas a la vez por una tarifa fija mensual.
La CEO y cofundadora de Rent the Runway, Jennifer Hyman, fue explícita sobre su ambición de "poner a H&M y Zara fuera del negocio".
Asimismo, el director de operaciones de YCloset, Michael Wang, dijo que está "apuntando al mercado de moda rápida diaria, donde la gente puede usar nuestros productos para trabajar, durante el fin de semana y también en una fiesta".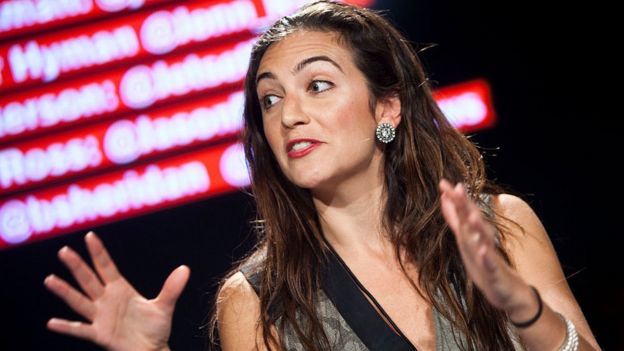 En Reino Unido, la fundadora de Girl Meets Dress, Anna Bance, dice que el mismo cambio está también ocurriendo en su empresa, que comenzó dedicándose a alquilar vestidos de reconocidos diseñadores.
"Ya no es solo para ocasiones especiales. Algunos clientes pueden querer un vestido al año, pero otros están cambiando sus hábitos y alquilando un par de vestidos a la semana", dice.
¿La mitad de nuestro presupuesto?
Bance cree que cada vez más clientes lo ven como un servicio que no es incompatible con comprar ropa nueva, sino como una opción que les da acceso a artículos de marca y de mayor calidad.
En su opinión, podríamos acabar gastando la mitad de nuestro presupuesto de ropa en alquilar en lugar de comprar.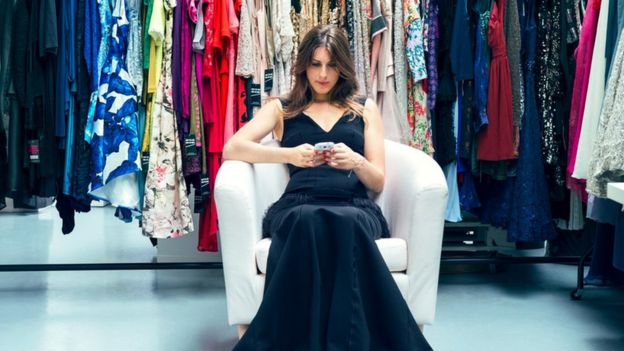 Ese es el caso de Mila Petrova. Esta consultora de negocios de 29 años basada en Nueva York viste de manera elegante todos los días.
Pero como "odia ir de compras" y ya estaba harta de sus altas facturas en la tintorería, decidió pasar a alquilar cuatro conjuntos a la semana de Rent the Runway.
Mila los usa de lunes a jueves, luego los devuelve y elige nuevos conjuntos a través de internet para la siguiente semana.
Es nuestro afán por comprar cosas nuevas lo que ha convertido a la moda en una de las industrias más dañinas para el medioambiente, dice la Fundación Ellen MacArthur, que lanzó una campaña para animar a las firmas de moda a adoptar estrategias de uso de recursos más "circulares", reducir residuos y reutilizar más recursos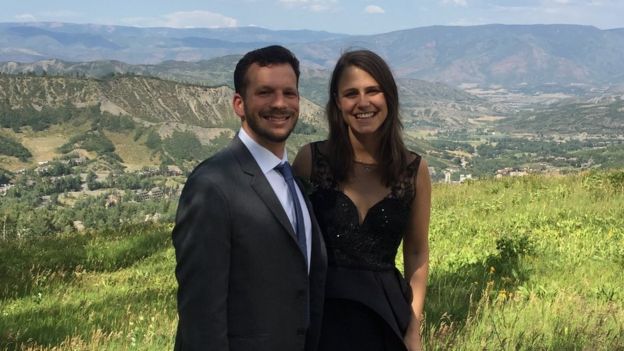 La tendencia entre "la generación Instagram" es usar la ropa menos veces antes de ser desechada u olvidada en la parte de atrás del armario, dice Francois Souchet de esta fundación.
Calculan que si duplicas la cantidad de veces que usas una prenda, reduces su huella ambiental en un 44%.
Gigantes empresariales tras el modelo
A medida que las empresas de alquiler obtienen mayores ganancias, más veces pueden alquilar una prenda de vestir.
Un cambio hacia el alquiler también implica un cambio hacia productos que están mejor fabricados y que pueden usarse más tiempo, lo que supone otro paso hacia una industria de la moda más sostenible.
Souchet dice que si bien no ve el modelo de alquiler como una solución por sí misma a los desafíos del consumismo en la moda, confía en que pueda contribuira un cambio en la forma en que usamos la ropa.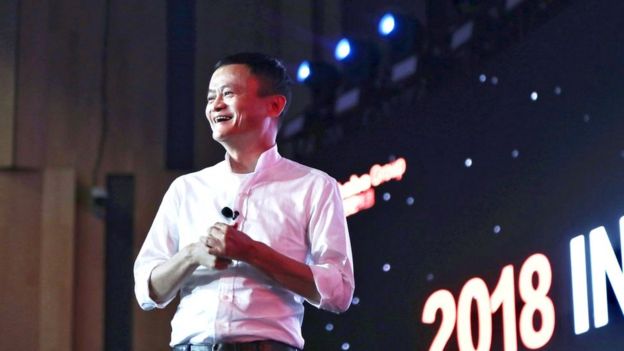 Y, a largo plazo, en esto podría ser determinante que una gran firma mundial respaldara este modelo.
El gigante de internet de China, Alibaba, con experiencia en experimentar en el mercado minorista, ya ha invertido tanto en YCloset como en Rent the Runway.
Amazon, por su parte, ha estado trabajando duro para hacerse con parte del mercado minorista de ropa de Estados Unidos.
"No sería una locura imaginar que estos dos gigantes online se pasaran también a la moda del alquiler, lo que daría una perspectiva diferente sobre cómo de popular puede llegar a ser esta iniciativa" concluye Souchet.
Por Lucy Hooker Corresponsal de Negocios, BBC News