Las protestas de Hong Kong y el intento de los manifestantes de burlar la vigilancia china han puesto bajo el foco otras alternativas a los servicios tradicionales de mensajería instantánea.
Los manifestantes evitan usar aplicaciones conectadas a internet porque entienden que facilita la intervención de las autoridades de China.Y no les falta razón, porque WeChat, la herramienta de mensajería más popular del país asiático, está monitoreada por el Estado chino.
Por eso te explicamos ahora cuál es la aplicación que utilizan para este propósito y sumamos otras alternativas más.
Aunque en este caso la búsqueda de otras opciones atiende a motivos voluntarios, nunca se sabe cuándo se necesitará enviar mensajes justo en el momento en que estamos sin cobertura.
1. Bridgefy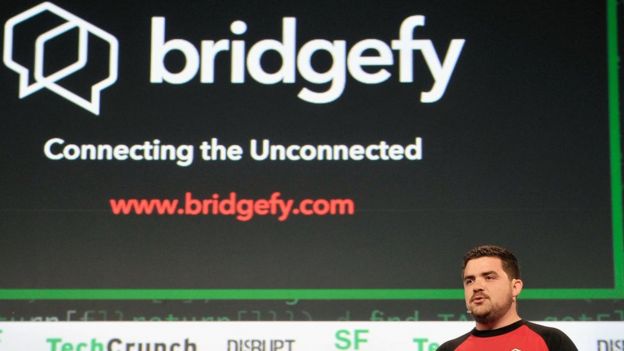 Sus descargas se han disparado en los últimos dos meses a cuenta de los manifestantes de Hong Kong, hasta un 4,000% de acuerdo a los datos de la firma Apptopia.
Esta aplicación se basa en bluetooth y emplea una red que une los dispositivos de los usuarios, permitiéndoles chatear con otros, incluso si se encuentran en una parte diferente de la ciudad.
Esto lo consigue a través de la repetición de la señal de las antenas de bluetooth de un teléfono a otro, con 100 metros de alcance.
Cada teléfono funciona de intermediario, así que esos 100 metros pueden repetirse hasta alcanzar distancias mayores.
Está disponible tanto para Android como para iOS.
2. FireChat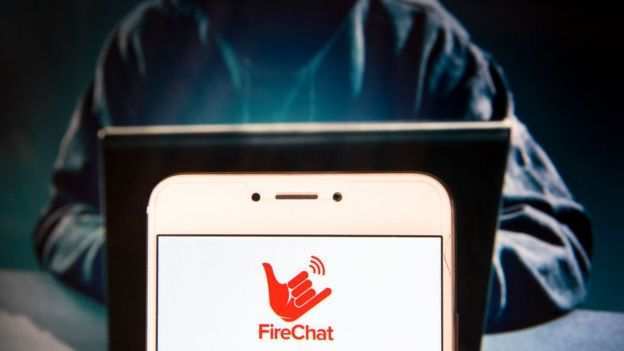 Esta herramienta de mensajería anónima funciona de forma similar y utiliza conexiones Wi-fi peer to peer o bluetooth.
Esto tiene sus limitaciones, ya que facilita especialmente el envío de mensajes de forma local a usuarios que estén dentro de tu alcance. Por ejemplo, en el metro, un concierto o una manifestación.
De hecho, esta plataforma también ha sido utilizada en protestas en Taiwán, Irán e Iraq.
Sin embargo, el profesor Alan Woodward, experto en seguridad de computadoras en la Universidad de Surrey, en Reino Unido, no termina de convencerse de que estas aplicaciones estén realmente ocultas a las autoridades.
"En las conexiones peer-to-peer(persona a persona), si sabes cómo funcionan, puedes sentarte en medio y monitorear qué dispositivos están hablando con otros. Esto puede decirte quién está implicado en los chats", aseguró.
3. Air Chat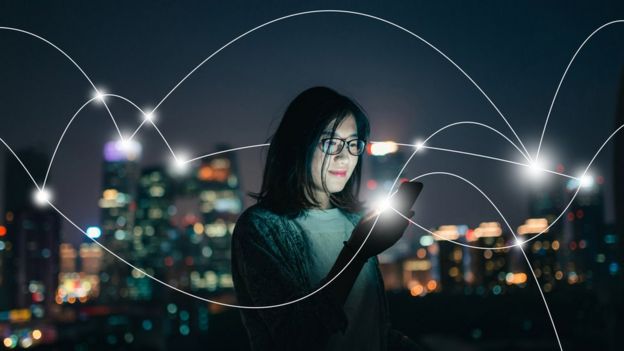 Disponible en la Apple store, sus usuarios valoran su utilidad por razones parecidas a las de las aplicaciones anteriores.
A través de bluetooth, permite mandar mensajes encriptados entre los dispositivos que automáticamente se detectan si la están utilizando.
Además, como cuenta en su descripción, "todas las conversaciones se recuperan fácilmente cuando los aparatos se reconectan".
4. Signal Offline Messenger
Solo está disponible para dispositivos Android y utiliza la tecnología peer to peer Wi-fi para funcionar.
Se pueden compartir archivos grandes como videos gracias a una velocidad de conexión de 250 mbps.
Es gratis, puedes registrarte sin conexión y toda la información fluye sin dejar rastros en la nube.
Por BBC News Mundo
Ahora puedes recibir notificaciones de eRadio prensa y televisión , actívalas una vez te aparezca en la pantalla de tu SmartPhone, para no perderte nuestro mejor contenido Digital.